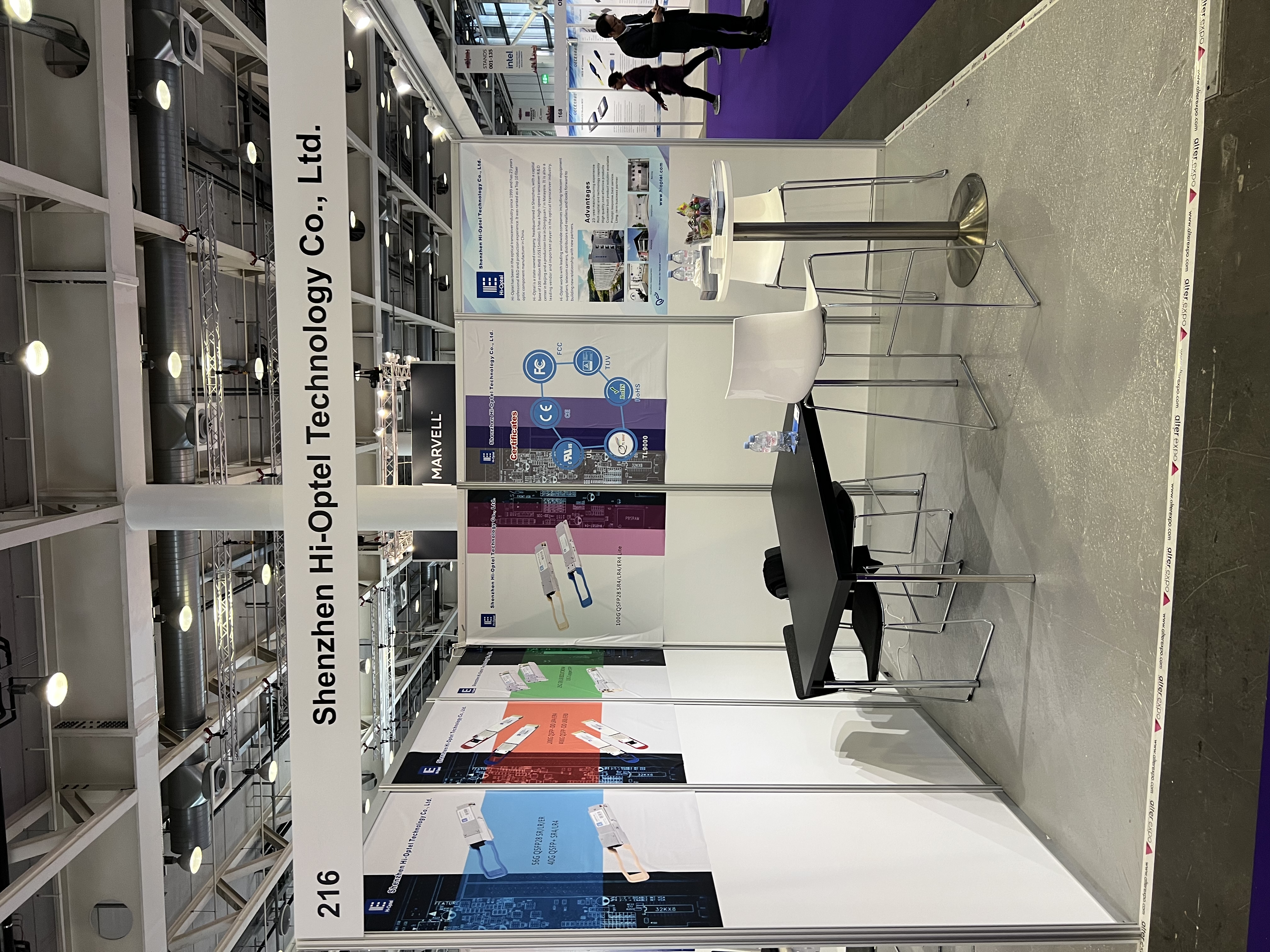 19-21 September 2022, Basel Switzerland. the 48th ECOC, Hi-Optel exhibited 100G, 40G, 25G, and 10G optical transceiver, especially SFP28 25G ER with 40km transmitting distance, it has good performance with competitive price. Also QSFP28 100G LR4 single rate and dual rate, 100G ER4 and ZR4 product was well recognized by the customers.
Hi-Optel is a 23 years history professional optical transceiver manufacturer, has its own brand "Hi-Optel" which is well known for the quality and reliability, now it is a company with factory in China and Malaysia, a main player in optical transceiver industry.
Hi-Optel warmly welcome all the customers, including equipment manufacturer, telecom carrier and provider, system integrator, distributor and etc.
---
Post time: Sep-22-2022