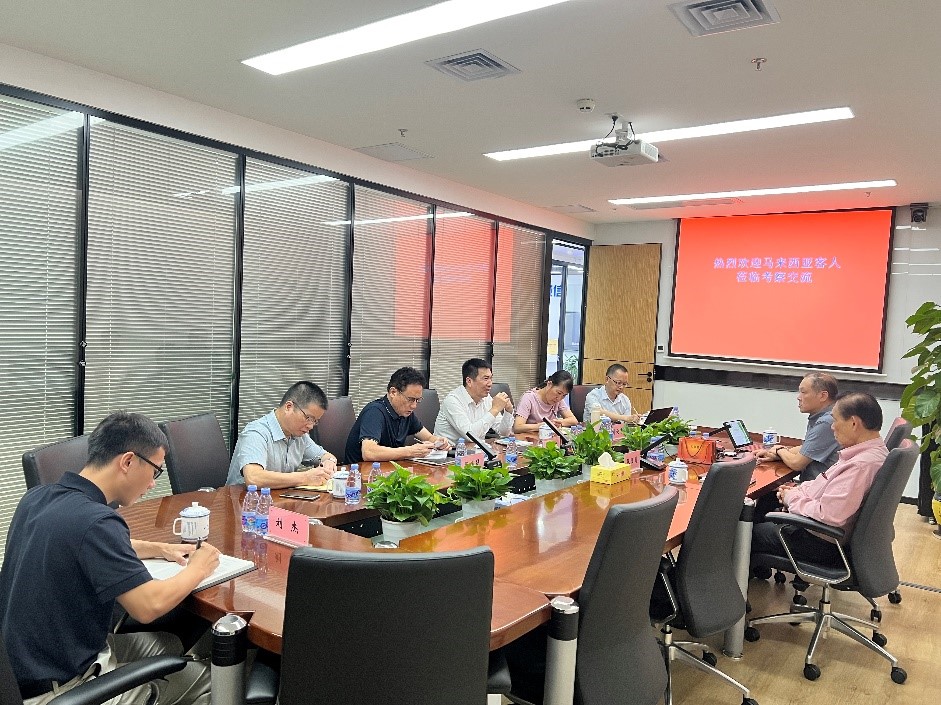 On July 26, Fujian Light and Textile Industrial(holdings) Co.,LTD vice chairman, general Manager Zheng Shuxiong,chief accountant Zheng Jianjun, together with the management of Hi-Optel, met with overseas merchants Zhang Shiguo, the chairman of CCK Consolidated Holdings, and Huang Xianghui, the executive president of HOT Technology.
Zheng Shuxiong first thanked chairman Zhang for his support and help to Malaysia Hi-Optel, and said that Fujian Light and Textile actively responded to the national "Belt and Road" strategy, made full use of the benefits and convenience brought by the RCEP agreement, developed and expanded the joint venture company Malaysia Hi-Optel. He also introduced the layout and development of Fujian Light and Textile's pulp and paper, salt and food, cross-strait integration, opto-electronics and environmental protection industries.
Chairman Zhang Shiguo introduced the group's shipbuilding, food and real estate industries. President Huang introduced optical communication business and data centers in Malaysia and the entire Southeast Asia, as well as the development direction and status quo of Malaysia Hi-Optel's optical transceiver and network equipment in the Southeast Asian market. Both parties also exchanged views on food industry, salt industry, frozen product cold chain, etc.
After in-depth exchanges and consultations, the two parties clearly established an all-round strategic cooperative relationship, and confirmed the cooperation intentions in various fields such as digital projects, food projects, paper projects, to explore innovative business models, accelerate the implementation of projects and the transformation of results, achieve win-win cooperation, enhance cooperative relations, and then promote to more business fields, and make Fujian Light and Textile's overseas platform – Malaysia Hi-Optel stronger and bigger.
---
Post time: Jul-31-2023