Hi-Optel exhibited 200G QSFP22 ER4, QSFPDD LR4, 100G QSFP28 ZR4, ER4, LR4 CWDM4 and SR4, 40G QSFP+ LR4, PSM4, CWDM4 and SR4, 25G SFP28 ER, LR, SR and CWDM, 10G SFP+ ZR, ER, LR, SR, CWDM and DWDM products.
CIOE is the world's leading optoelectronic exhibition and annually held in Shenzhen, China since 1999. Known as the world's largest optoelectronic event, CIOE shows up-to-date optoelectronic technologies and comprehensive solutions for optoelectronic applications, enabling industry players to source optoelectronic products, to gain latest marketing insights and to network with key Chinese optoelectronic players.
As a company located in Shenzhen China, each year Hi-Optel is as a main player, exhibiting with a big booth around 75m2-90m2. Usually it is a most important event to show the latest product and technology. This year due to coid-19, the main customer is from China mainland.
Also Hi-Optel demonstrated the interconnection test of the 200G product through the equipment on-site, many visitors were pretty much interested in the test. it was a good way to show the company strength and communicate face to face with the customer.
Hi-optel technology was founded in 1999, a leading of transceivers and components for optical communication. Now it is a global company with headquarter in Shenzhen China, global manufacturer center in Dongguan, R&D center in Beijing and overseas manufacturer and sales center in Johor Malaysia. It has more than 12000m2 production workshops and more than 500 stuffs, company focuses on optical transceivers and optical components R&D, manufacturing and sales. provides full series products covering data rate from 155Mb/s to 400Gb/s, including QSFP-DD, QSFP56, QSFP28, QSFP10, SFP+, SFP etc. customers include telecommunication company, data center, government entities, networking service provider and transportation hubs. Products enter into more than 80 countries all over the world with great reputation. All the products comply with RoHs, CE, TUV and FCC certification.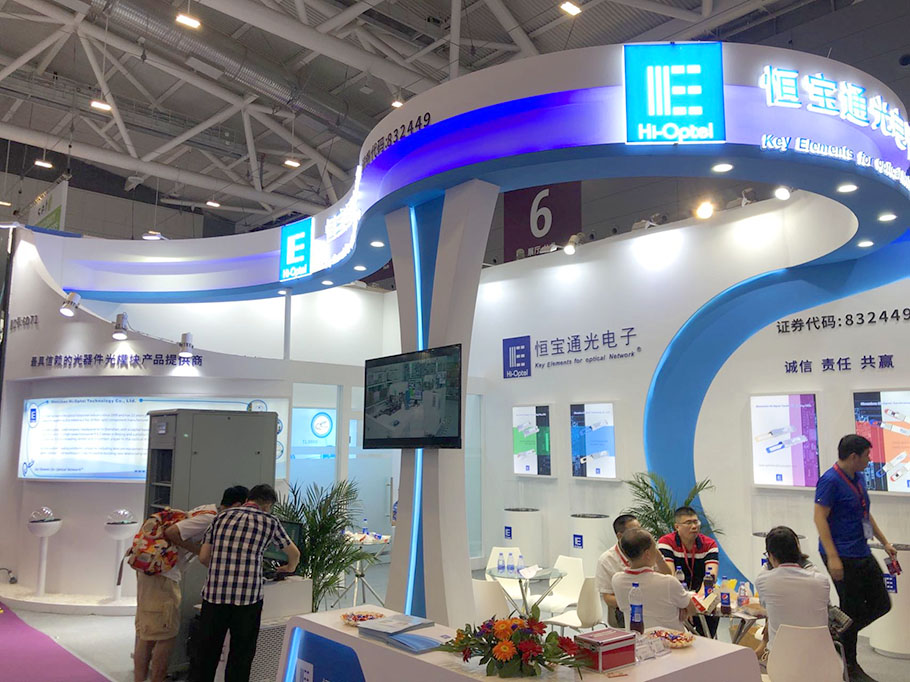 ---
Post time: Sep-18-2021